Clinical Epidemiology and Biostatistics Unit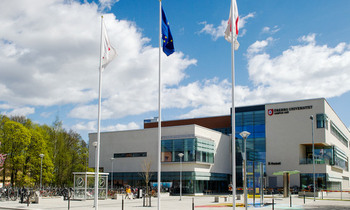 The aims of the Clinical Epidemiology and Biostatistics Unit are to conduct high-quality research in health and disease, and to facilitate research activities in Örebro County. Epidemiology involves studying aetiology, risks and outcomes at the population level. We make particular use of the unique epidemiological resources available for the entire population in Sweden.
Our research is in a variety of areas of epidemiology and biostatistics, but is principally concerned with life-course research where exposures and characteristics - including intergenerational factors – are studied in relation to later chronic disease risk. The research programme comprises a wide spectrum of disease, but has focus on chronic diseases such as type 2 diabetes, cancer, immune-mediated diseases including multiple sclerosis, and air pollution and health outcomes. We also address to apply novel statistical methods such as additive model, multilevel model and semi-parametric modeling to epidemiological studies.
Although many of our studies include primary data collection from subjects, clinical records and through tissue sampling, we make particular use of material from registers and large cohort studies. The Swedish registers provide a wealth of information on all residents in the country that can be linked, including for disease, pregnancy, treatment, education, employment, housing, and across generations. Large-scale longitudinal cohort studies, such as the British birth cohort studies, provide detailed information from almost every life domain from conditions in utero, through childhood and in adulthood.
A theme that runs through many projects is how early-life exposures and circumstances influence function and disease risk in later life. For some chronic diseases, such as type 2 diabetes, inherited characteristics coupled with early life events are the first in a series of exposures throughout life that combine to cause disease. In diseases with environmental and social gradient, we believe that it is important to understand how cultural and material circumstances translate into biologically relevant exposures.
Collaborations
We are involved in collaborative research with a variety of departments and clinics in Örebro as well as other institutions, including Karolinska Institutet, Uppsala University, Stockholm University, University College London, University of Iceland, Harvard University, Fudan University, and Shanghai Municipal Center for Disease Control and Prevention.
Transdisciplinary Prostate Cancer Partnership (ToPCaP)
Nutrition-Gut-Brain Interactions Research Centre
Last updated: Thursday, March 10, 2022